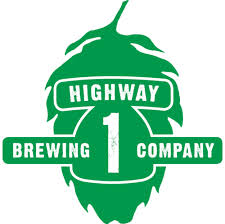 What are your plans for the weekend? If they include good food and good company, you're probably attending our very own Fundraiser this Friday, April 11th, at Highway One Brewing in Pescadero!
The Exploring New Horizons family will have the pleasure of celebrating outdoor education in a warm, music-filled environment from 6-11pm.At the end of the evening, we hope to have raised funds to help more students from underprivileged communities get outside! While you enjoy your food and beverages, you can peruse the Silent Auction for a wide assortment of items, from outdoor gear to art and jewelry by local artists, and even some by our own staff.
If Silent Auctions aren't your jam, perhaps some live music with our very own Exploring New Horizons trio will be! Lauren Bentson, John Bartron, and Asa Deane makeup the "Giant Sox", a string-based band with too much talent to be contained to just the mountains. They will be performing some of their own original songs in addition to a few covers that everyone can sing along to! Don't miss their set starting at 7pm, to be followed at 9pm by DJ Solkist who will continue the dance party with world beats and dance music until 11pm.
As you can see there will be something for everyone from 6-11 this Friday at the Highway 1 Brewery, and you don't want to miss out! Entrance into this outstanding event is free and we hope to see you all there at 5720 Cabrillo Highway, helping more kids experience the outdoors.
See more info on our event page here: https://www.facebook.com/events/284443935045063/
Or email Heidi@exploringnewhorizons.org