Pigeon Point Staff
The Naturalist staff at Exploring New Horizons Outdoor Schools have extensive training and teaching experience in the Outdoor Education field. They have a passion for teaching children in the outdoors and a commitment to creating a learning atmosphere that is fun, safe, educational, and inclusive of all learning styles. All staff members are certified in both First Aid and CPR.
---
Chelsea/Hummingbird – Program Director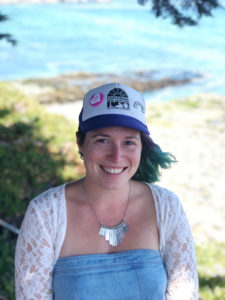 Hummingbird grew up in the East Bay in Danville. She discovered ENH through her high school class Careers in Teaching, they were looking for cabin leaders and little did she know how much this place and program would impact her life. After attending Loma Mar for six years as a counselor throughout college, she graduated in 2013 from San Francisco State University with a BA in Liberal Studies with an Emphasis in Italian. In 2014, an Intern spot opened up at Loma Mar and the rest is history. Hummingbird has been involved with Exploring New Horizons for over 12 years. She spent several years working as a Naturalist at both our Loma Mar and Pigeon Point sites, and is beyond excited to be moving into the role of Program Director here at the Pigeon Point Lighthouse! Hummingbird's favorite things include cooking meals for her friends, dressing up for any occasion, learning about elephant seals, riding her bike, dancing and singing loudly in the car.
You can email Chelsea at chelsea@exploringnewhorizons.org
---
Nereyeda/Seed – Naturalist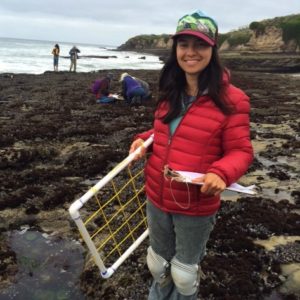 Seed was born and raised in the strange and wonderful land of Southern California. She migrated north to UC Santa Cruz for college where she studied community organizing and social justice. In 2009 Seed had the incredible good fortune of being hired as an intern naturalist at Exploring New Horizons. Nourished by the land and the wonderful ENH community, Seed's roots grew deep into the ground and her profound love for nature blossomed. She is continually inspired by the magical combination of youth and nature. In her free time Seed enjoys playing guitar, looking for whales, listening for woodpeckers, and exploring the forest and creek with Caleaf, her amazing 4 year-old son.
---
Kelsey/Bear – Naturalist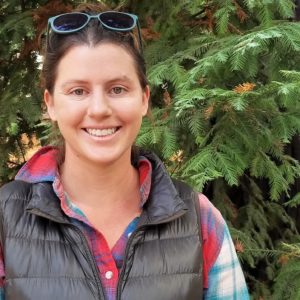 Kelsey grew up in Mill Valley, CA, where she learned to love the outdoors by exploring the nearby hiking trails of Mt. Tamalpias and the Marin Headlands. She graduated from Stanford University with a degree in Biology and earned a Masters in Environmental Management at the University of Houston. Kelsey is passionate about sharing her love of nature with diverse groups of students and has had the privilege of working as an Environmental Educator for Conservation Corps, Audubon, the YMCA, and, most recently, The Woods Project in Houston, TX. In her free time, Kelsey loves backpacking, hiking with her siblings and husband, cooking, baking, dancing, and bird watching! Kelsey believes that the outdoors can enrich all of our lives and cannot wait to create special outdoor moments for Bay Area youth at Pigeon Point!
---