Pigeon Point Staff
The amazing staff at Exploring New Horizons at Pigeon Point always has extensive experience in the field of outdoor education. These naturalists are also musicians, puppeteers, storytellers, wildlife experts, and cooks. All are college graduates and certified in First Aid and CPR as well.
---
Heidi/Tigerlily – Program Director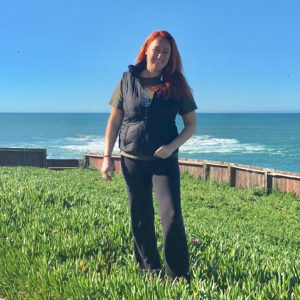 Tigerlily grew up playing outside and enjoying nature in the Adirondack Mountains of Upstate New York and Blue Ridge Mountains of Western North Carolina. She graduated with a Bachelor of Science in Environmental Studies from the University of North Carolina-Asheville. Tigerlily studied abroad at the University of Ghana-Legon taking Cultural Studies and lived in Costa Rica on a permaculture farm after college. She still enjoys traveling abroad, as well as locally in California. She especially loves swimming in and camping by rivers, lakes, and hot springs with her dog. When she is not on adventures in nature with students Tigerlily enjoys gardening, cooking, and dancing.
---
Nereyeda/Seed – Naturalist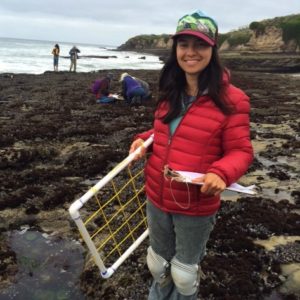 Seed was born and raised in the strange and wonderful land of Southern California. She migrated north to UC Santa Cruz for college where she studied community organizing and social justice. In 2009 Seed had the incredible good fortune of being hired as an intern naturalist at Exploring New Horizons. Nourished by the land and the wonderful ENH community, Seed's roots grew deep into the ground and her profound love for nature blossomed. She is continually inspired by the magical combination of youth and nature. In her free time Seed enjoys playing guitar, looking for whales, listening for woodpeckers, and exploring the forest and creek with Caleaf, her amazing 4 year-old son.
---
Kelsey – Naturalist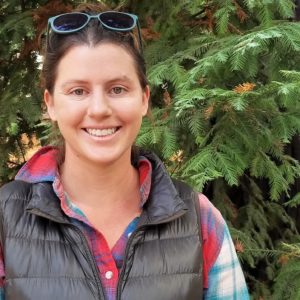 Kelsey grew up in Mill Valley, CA, where she learned to love the outdoors by exploring the nearby hiking trails of Mt. Tamalpias and the Marin Headlands. She graduated from Stanford University with a degree in Biology and earned a Masters in Environmental Management at the University of Houston. Kelsey is passionate about sharing her love of nature with diverse groups of students and has had the privilege of working as an Environmental Educator for Conservation Corps, Audubon, the YMCA, and, most recently, The Woods Project in Houston, TX. In her free time, Kelsey loves backpacking, hiking with her siblings and husband, cooking, baking, dancing, and bird watching! Kelsey believes that the outdoors can enrich all of our lives and cannot wait to create special outdoor moments for Bay Area youth at Pigeon Point!
---
Chelsea/Hummingbird – Naturalist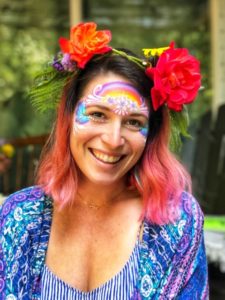 Hummingbird grew up in the east bay in Danville. She discovered ENH through her high school class Careers in Teaching, they were looking for cabin leaders and little did she know how much this place and program would impact her life. After attending Loma Mar for six years as a counselor throughout college, she graduated in 2013 from San Francisco State University with a BA in Liberal Studies with an Emphasis in Italian. In 2014, two intern spots opened up at Loma Mar and the rest is history. Hummingbird spent four years working as a naturalist at our Loma Mar site and currently is working at our Pigeon Point site. Her favorite things include cooking meals for her friends, dressing up for any occasion, learning about elephant seals, riding her bike, dancing and singing loudly in the car.
---
Amy/Zaria – Naturalist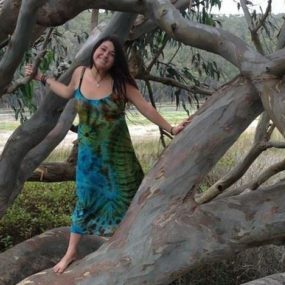 Zaria has worked as a naturalist for the past six years and thinks she has the best job in the world! When she is not hiking along the California coast or through the redwoods, she likes to bake, meditate, paint, travel, and talk. Zaria is currently working on a graduate degree in Mindfulness studies at Lesley University. For her undergraduate degree she majored in Psychology with minors in Arts & Education and Anthropology. Zaria is both her nature name and the name of her childhood pet. She picked the name because of all the days she spent outside, enjoying nature, with her dog.
---