Here in the forest, we have been doing quite the happy dance in honor of the recent rain and overnight drizzles. Things are feeling fresh and alive and the forest also seems to be dancing with us! There are so many critters out now that have just been waiting for a splash of water, and our students are using their powers of observation to find them.
Banana slugs are especially loving the moisture. Before this week, they were hard to come by because they were in estivation, a state of dormancy during warm, dry conditions. Now, our students are spotting dozens a day and giving them kisses left and right! Plenty of love to go around for all the slugs out there!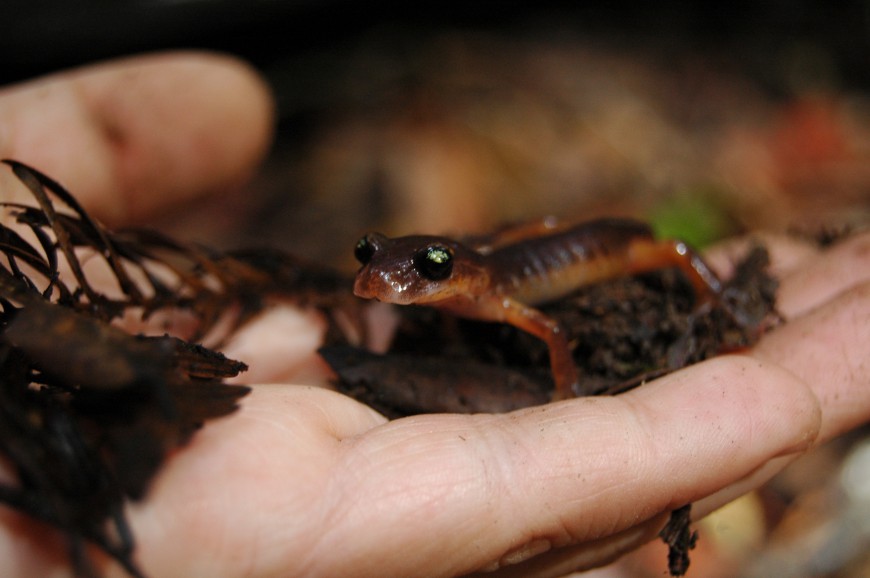 Right after a rain is the best time to go on an upside-down hunt. You never know what you might find when you peek under a rotten log or stump. As one of our students carefully lifted a decaying branch, she discovered this little guy – an Ensatina salamander! The skin of a salamander serves as its respiratory membrane, so a moist environment is required for it to breathe. The rain has brought that moisture, and now they are all breathing just a little easier.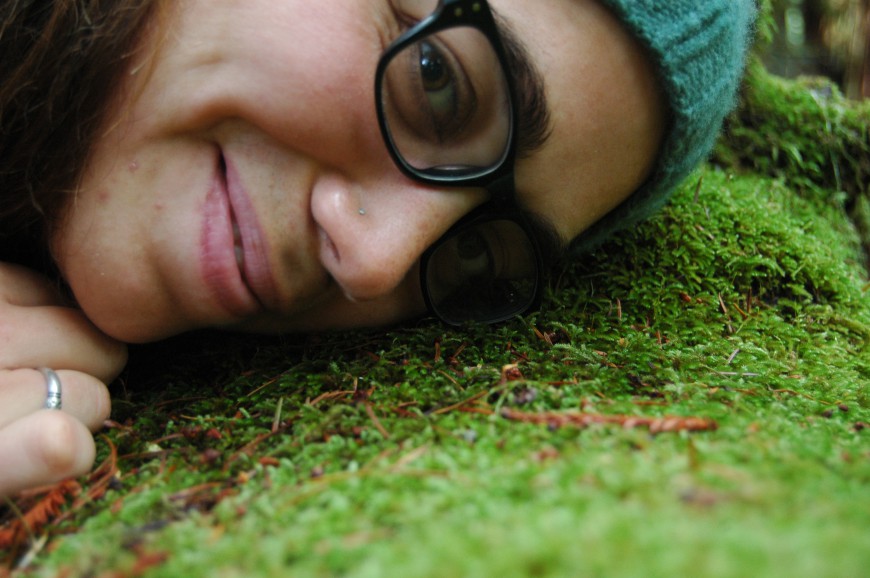 Moss is another thing that perks up right after a rain. As a non-vascular plant, moss does not have roots to help it absorb water nor xylem to help it transport water. Instead, every part of a moss is capable of taking in water straight out of the air. Mosses can survive long periods of desiccation and in the dry seasons will feel scratchy like the rough side of a dish sponge. But after a rain, mosses rehydrate quickly and can take in many times their own weight in moisture. The best part is how soft they feel when they are full of water. We love to rub our faces against it to feel the fluffy tufts against our cheek!
For the mycology enthusiasts out there, rainstorms are exciting because mushrooms usually pop up soon afterward, and this can be a great teaching tool for decomposition lessons. While our students have spotted a few here and there, the boom has not happened. J.R. Blair, a biology professor at San Francisco State University thinks that it might be too late, that the mushrooms may have given up for the year. Mushrooms prefer a steady rainy period, and that just has not been the case this winter. While we keep hoping for the fungi to turn up, we will embrace the treasures the rain has brought us and continue to enjoy these gifts while they are here.
Banana slugs, salamanders, and moss are just a few teasers of all the rain brings. Next time it pours, go out and explore! See what the storm brings to life in your area!