Who We Are and What We Do!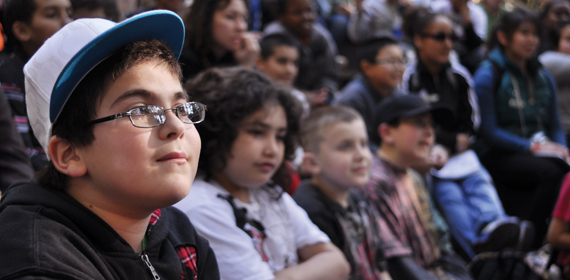 Founded as a non-profit in 1979, Exploring New Horizons' goal has always been to offer high-quality and affordable residential environmental education programs that enhance interpersonal relationships and positive associations between learning and the outdoors which students, teachers, and high school cabin leaders can take back to their classrooms and homes.
---
Environmental Literacy
Experienced naturalists deepen students' ecological knowledge and interest in science and environmental stewardship, concentrating on Next Generation Science Standards including: interdependence, energy flow, resource use, climate change, and cycles.
---
Cooperation and Conservation
School groups engage in cooperative team building activities, including family style dining, where students weigh and graph their food waste at the end of each meal and take their composted food scraps to the garden.
---
The Arts
Learnings are reinforced through reflective nature journaling; drawing or nature art; participatory group songs, dances, and puppet shows, and skits where cabin groups act out a concept they have learned during the week.