Board of Directors
Are you interested in contributing to Exploring New Horizons Outdoor Schools? Consider joining the Board of Directors and give you insight, dedication and expertise so that Exploring New Horizons can continue to provide dynamic environmental education programs to the youth of Northern California. See how you can get involved and make a difference to Exploring New Horizons Outdoor Schools and youth today.
---
Jacob Sackin, Executive Director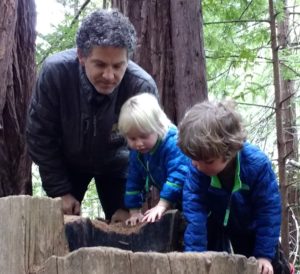 Jacob has worked with Exploring New Horizons (ENH) in the past as both a Program Director and a naturalist. Prior to his return to ENH in 2019 as Executive Director, Jacob was a Grant Writer and Manager of Strategy and Development for New Teacher Center, a national, educational non-profit. He has over 12 years of experience in environmental education, working for non-profit and county-run programs in California, Oregon, and Arizona. Jacob has a master's degree in Creative Writing from Northern Arizona University and spent a year teaching Tibetan refugees in northern India. He has published two young adult novels focused on climate change and written many outdoor education songs. He grew up in Kansas City, Missouri and lives in Santa Cruz with his wife and two children.
Jacob looks forward to leading ENH in its 40th year as it continues to empower students, build environmental literacy, and strengthen school communities through its 3 to 5 day environmental education programs. In his first year as Executive Director he is excited to focus on environmental educational equity, deepening our impact, and strengthening our high school counselor program. [email]
---
Dr. Jeaneen Wallis, President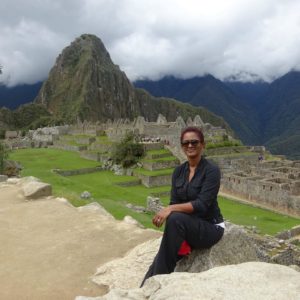 Dr. Jeaneen Wallis is a Senior Quality Manager. Jeaneen holds a BA in Science, Technology and Society, a MBA and a PhD in International Psychology focused on Organizations and Systems. She has done fieldwork in Germany, Peru and Mexico. As an alumna of an outdoor school on the east coast, Jeaneen attests that the leadership and teamwork learned there were essential to her future success. She lives in Aptos with her husband and Samoyed. [email]
---
Katrina Ricca, Vice President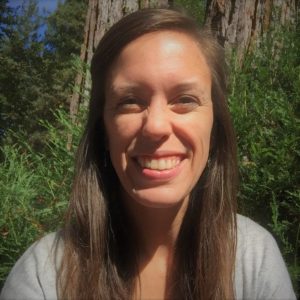 Katrina works with Avid4 Adventure providing exciting summer day camp experiences for kids around the Bay. While her focus is now on summer camps, in the past she worked at school-year outdoor education programs, including a couple years as Program Coordinator at Exploring New Horizons, Sempervirens. With a background in education and recreation, she's excited to work with ENH in another capacity as a board member, continuing to support a program that makes such an impact on those it touches. [email]
---
Cecilia Aguilar, Secretary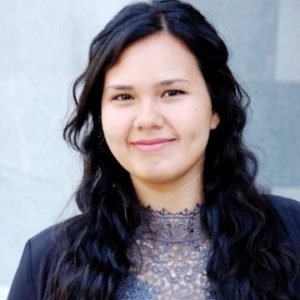 [email]
---
Nancy Romney, Treasurer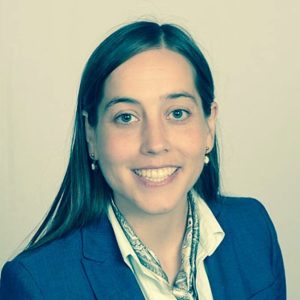 Nancy works at Baker Street Advisors as a manager helping clients, families and foundations navigate their various financial situations, needs and objectives. She advises on all aspect from their liabilities and risk management, to estate, retirement and education planning, and charitable giving and investment strategies.
Her fondest childhood memories were spent at the beach, swimming in the ocean, building sandcastle and listening to the seagulls. After going on her first backpacking trip on the Appalachian Trail she discovered the healing power and ability to find herself through being outdoors in nature. Nancy holds a B.S. in Business Management and Finance from North Carolina State University and became a Certified Financial Planner (CFP®) in 2017. [email]
---
Members-at-Large
Colin Sullivan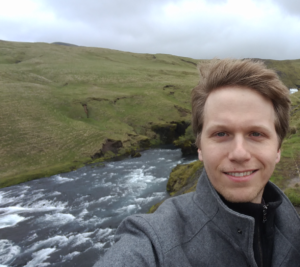 Colin runs the legal team at Patreon, a membership platform that makes it easy for artists and creators to get paid. He spent his childhood in rural Humboldt county where being able to explore and play in the forest nourished his love of nature. As a result he believes every child should have the opportunity to experience nature first hand. Before going in-house at Patreon he ran a solo law practice where he was outside general counsel to tech companies and entrepreneurs.[email]
---
Nick Zafiratos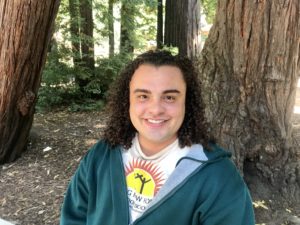 Nick is a very familiar face here at Exploring New Horizons, as he was a 6th grade student, volunteer cabin leader, and most recently was the Health Care Supervisor, all at our Loma Mar campus. Most of you probably know Nick better by his nature name "Rock" and are used to seeing him on-site, helping run our program, while keeping staff and students safe. He is very excited to come truly full circle with this organization.
Since leaving Loma Mar, Nick has been living in rural Northern California, and is currently working for the Humboldt County Office of Education, within the Career and College Resources department. In his free time, Nick likes doing projects in the kitchen, enjoying foggy days on the coast and sunny days under the shade of the redwood forest. [email]
---
Whitney Ray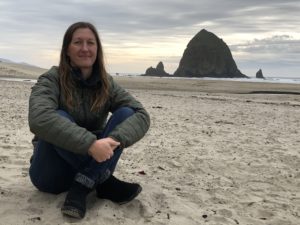 Whitney works in the Water Conservation Department at the East Bay Municipal Utility District where she leads a team that focuses on customer engagement to help them conserve water and increase their water efficiency. Additionally, her work with the water agency includes outreach to K-12 students to teach them about how saving water can help save the environment. She grew up in the Bay Area where her time playing and wandering the hills and oak woodlands created a deep interest and respect for the plants, animals, and land. After attending outdoor school in her youth she knew she'd focus her career on natural resource management, and holds a M.S. in Natural Resources and Environmental Management.
---
Safiyyah Abdul-Khabir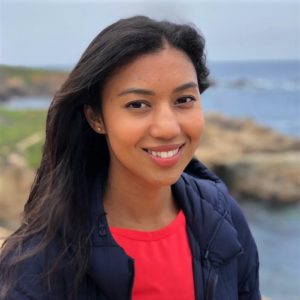 Safiyyah is a digital strategist for numerous organizations in the Bay Area and beyond. Prior to working in marketing, she taught abroad in rural China. She holds a M.S. and B.S. in Earth Systems from Stanford University. [email]
---