Jacob Sackin, Executive Director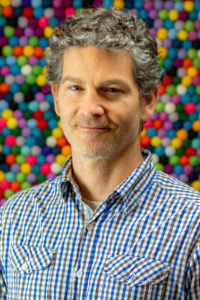 Jacob has worked with Exploring New Horizons (ENH) in the past as both a Program Director and a naturalist. Prior to his return to ENH in 2019 as Executive Director, Jacob was a Grant Writer and Manager of Strategy and Development for New Teacher Center, a national, educational non-profit. He has over 16 years of experience in environmental education, working for non-profit and county-run programs in California, Oregon, and Arizona. Jacob has a master's degree in Creative Writing from Northern Arizona University and spent a year teaching Tibetan refugees in northern India. He has published two young adult novels focused on climate change and written over 20 outdoor education songs. He grew up in Kansas City, Missouri and lives in Santa Cruz with his wife and two children. [email]
Anna Hardy, Finance & Administration Director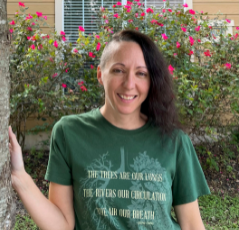 Anna Hardy has a degree in Business Management from Berklee College and over the past 25 years has managed nonprofit finance for a wide variety of organizations. She began her career in the entertainment industry but finds working with nonprofits to be much more rewarding. She prefers to work with organizations that have an immediate impact on the lives of young people and she's very excited to be joining ENH. In her free time she enjoys writing, music and spending time with her family. [email]
---
Board of Directors
Are you interested in contributing to Exploring New Horizons Outdoor Schools? Consider joining the Board of Directors and give you insight, dedication and expertise so that Exploring New Horizons can continue to provide dynamic environmental education programs to the youth of Northern California. See how you can get involved and make a difference to Exploring New Horizons Outdoor Schools and youth today.
---
Katherine Baird, President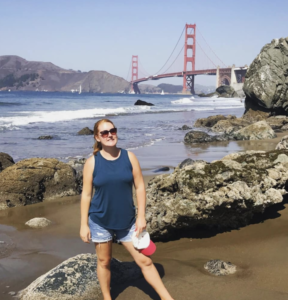 Kat works at UC Berkeley Haas School of Business, building student, faculty and industry engagement in sustainability and social impact. She previously worked at the public campaigns site Change.org and for an international women's rights fund, with a focus on community engagement, public campaigns and fundraising. Originally from England, Kat loves the California wilderness, hiking, backpacking and exploring as much as possible. She is excited that with ENH, kids from across the Bay Area are able to explore, enjoy and learn about this beautiful landscape. [email]
---
Nick Zafiratos, Vice President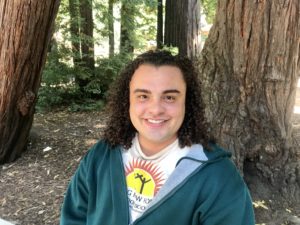 Nick is a very familiar face here at Exploring New Horizons, as he was a student, volunteer cabin leader, and most recently was the Health Care Supervisor, all at our Loma Mar campus. Most of you probably know Nick better by his nature name "Rock" and are used to seeing him on-site, helping run our program, while keeping staff and students safe. He is very excited to come truly full circle with this organization.
Since leaving Loma Mar, Nick has been working with the Monterey County Office of Education, and is loving the challenges of his new role. In his free time, Nick likes doing projects in the kitchen, enjoying foggy days on the coast and sunny days under the shade of the redwood forest. [email]
---
Emily Pelissier, Treasurer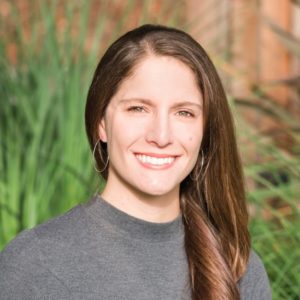 Emily works at the Berkeley Haas Center for Responsible Business, connecting students, businesses, and faculty to mobilize the positive potential of business to create a more responsible, resilient, and sustainable society. Previously, she served on the corporate partnerships and development team at Net Impact, a non-profit dedicated to mobilizing the next generation of sustainable business leaders. Emily is completing her MBA in Sustainable Solutions at Presidio Graduate School and has a B.A. in Environmental Studies and Business Administration from the University of Oregon. Originally from the Pacific Northwest, Emily grew up in the outdoors and has dedicated her life to conservation and environmental preservation. She believes strongly in the power of environmental education and draws inspiration from Jacques Cousteau's quote, "people protect what they love, they love what they understand, and they understand what they are taught".
---
Members-at-Large
Alison Lercher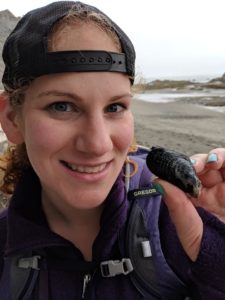 Alison brings with her a range of expertise – from program management to marketing to consulting and operations for Fortune 500 companies. Her enthusiasm for nature brought her from the Midwest to the Pacific Northwest and now to sunny California. Her passion for adventure has not steered her wrong yet, taking her all over the globe. She enjoys hikes with her rescue pup, scuba diving the world with her husband, and exploring new horizons whenever she gets the chance.
---
Nancy Romney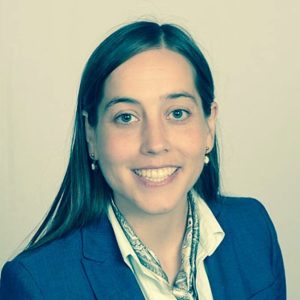 Nancy works at Baker Street Advisors as a manager helping clients, families and foundations navigate their various financial situations, needs and objectives. She advises on all aspect from their liabilities and risk management, to estate, retirement and education planning, and charitable giving and investment strategies.
Her fondest childhood memories were spent at the beach, swimming in the ocean, building sandcastle and listening to the seagulls. After going on her first backpacking trip on the Appalachian Trail she discovered the healing power and ability to find herself through being outdoors in nature. Nancy holds a B.S. in Business Management and Finance from North Carolina State University and became a Certified Financial Planner (CFP®) in 2017.
---
Stanley Berrin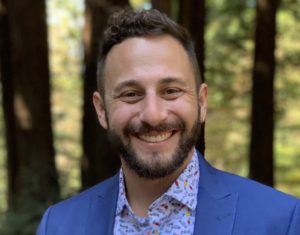 Stanley Berrin is a passionate advocate for and curator of meaningful experiential education for all ages. He has spent years honing his skills as a facilitator and educator, helping youth and young professionals turn experiences into concrete, life-long learning opportunities. His experience includes directing after school programs and summer camps in the SF Bay Area, travel education programs in Costa Rica, and sales throughout Northern California. He is currently earning his Master's of Science in Organizational Learning and Change through Northwestern University, and is completing a certificate program in Design Thinking for Organizational Effectiveness. He loves the outdoors, cooking, traveling internationally, and spending time with his partner Rebecca.
---
Marty Chao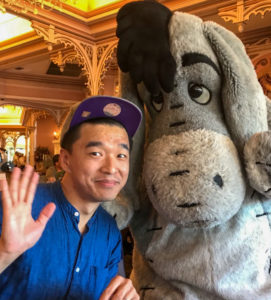 Marty is a legal professional with a passion for mentorship and coaching. In addition to ENH, Marty volunteers on other organizations that focus on lifting up the next generations. Although it has been many years since, Marty often reminisce about the science camp trip during 6th grade and hope to introduce the unplugged, experiential learning model to every student. In his spare time, Marty enjoys traveling with his family and chatting about Pokémon with his son.
---
Greg Eiman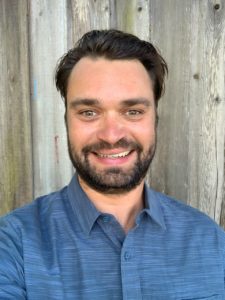 Greg worked as a naturalist for ENH at our Sempervirens site. He has also worked as a classroom teacher and handyman in Santa Cruz and built his own camping trailer which he loves to sleep out in under the redwoods.