Board of Directors
Are you interested in contributing to Exploring New Horizons Outdoor Schools? Consider joining the Board of Directors and give you insight, dedication and expertise so that Exploring New Horizons can continue to provide dynamic environmental education programs to the youth of Northern California. See how you can get involved and make a difference to Exploring New Horizons Outdoor Schools and youth today.
---
Jacob Sackin, Executive Director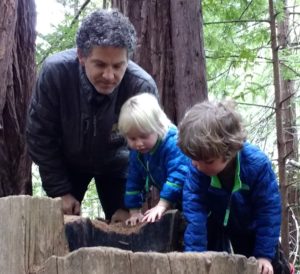 Jacob has worked with Exploring New Horizons (ENH) in the past as both a Program Director and a naturalist. Prior to his return to ENH in 2019 as Executive Director, Jacob was a Grant Writer and Manager of Strategy and Development for New Teacher Center, a national, educational non-profit. He has over 12 years of experience in environmental education, working for non-profit and county-run programs in California, Oregon, and Arizona. Jacob has a master's degree in Creative Writing from Northern Arizona University and spent a year teaching Tibetan refugees in northern India. He has published two young adult novels focused on climate change and written many outdoor education songs. He grew up in Kansas City, Missouri and lives in Santa Cruz with his wife and two children.
Jacob looks forward to leading ENH in its 40th year as it continues to empower students, build environmental literacy, and strengthen school communities through its 3 to 5 day environmental education programs. In his first year as Executive Director he is excited to focus on environmental educational equity, deepening our impact, and strengthening our high school counselor program. [email]
---
Colin Sullivan, President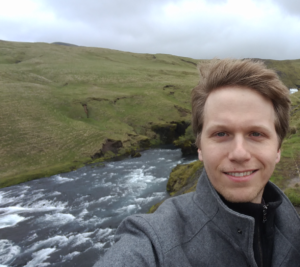 Colin runs the legal team at Patreon, a membership platform that makes it easy for artists and creators to get paid. He spent his childhood in rural Humboldt county where being able to explore and play in the forest nourished his love of nature. As a result he believes every child should have the opportunity to experience nature first hand. Before going in-house at Patreon he ran a solo law practice where he was outside general counsel to tech companies and entrepreneurs.[email]
---
Dr. Jeaneen Wallis, Vice President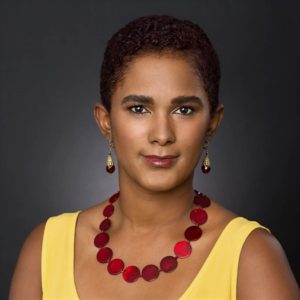 Dr. Jeaneen Wallis is a Senior Quality Manager. Jeaneen holds a BA in Science, Technology and Society, a MBA and a PhD in International Psychology focused on Organizations and Systems. She has done fieldwork in Germany, Peru and Mexico. As an alumna of an outdoor school on the east coast, Jeaneen attests that the leadership and teamwork learned there were essential to her future success. She lives in Aptos with her husband and Samoyed. [email]
---
Alison Willett, Secretary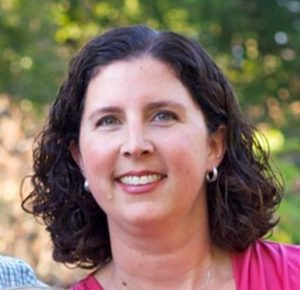 Alison has worked in marketing, advertising, and marketing operations throughout her career, specializing in digital direct marketing and relationship management. She currently manages the Global CRM and Marketing Operations group at Bio-Rad Laboratories. Alison grew up camping with her family in Northern California, and is glad to support an organization that provides meaningful outdoor experiences that allow children to connect with and appreciate nature. Alison holds a BS in Ecology, Behavior, and Evolution from University of California, San Diego and an MBA in Marketing from University of Washington. [email]
---
Nancy Romney, Treasurer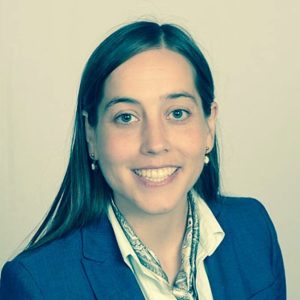 Nancy works at Baker Street Advisors as a manager helping clients, families and foundations navigate their various financial situations, needs and objectives. She advises on all aspect from their liabilities and risk management, to estate, retirement and education planning, and charitable giving and investment strategies.
Her fondest childhood memories were spent at the beach, swimming in the ocean, building sandcastle and listening to the seagulls. After going on her first backpacking trip on the Appalachian Trail she discovered the healing power and ability to find herself through being outdoors in nature. Nancy holds a B.S. in Business Management and Finance from North Carolina State University and became a Certified Financial Planner (CFP®) in 2017. [email]
---
Members-at-Large
Melanie Steger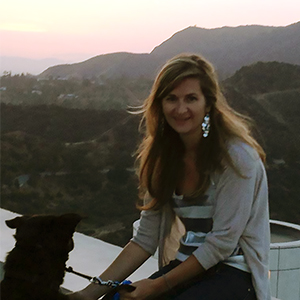 Melanie is the Director of Financial Planning & Analysis at Rocketship Education, a national charter management organization. She has been working in a finance capacity in the education sector for the past six years. Prior to working in the education sector, Melanie spent two years in South Africa overseeing an evaluation of a large scale financial literacy program in the mining industry. Melanie holds a Masters in Economics from the University of San Francisco. She enjoys a variety of outdoor sports, particularly hiking and skiing, and excited to support an organization that brings meaningful outdoor experiences to students. [email]
---
Sheila Golden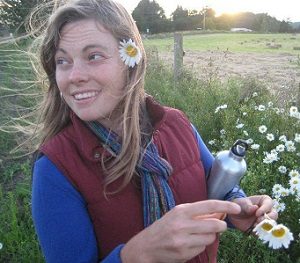 Sheila Golden is the Director of Programs at Community Alliance with Family Farmers (CAFF), a non-profit that supports sustainable food systems and agriculture. A former Garden Coordinator for ENH, Sheila fully understand and values the deep impact a week of outdoor school can have on the confidence and well-being of today's youth. After earning an MS in Community and Regional Development, Sheila worked for UC Cooperative Extension as an Urban Agriculture Specialist and eventually landed at CAFF where she manages the organization's Farm to Market programs and has fundraised over $1.4 million. She feels it is only natural and full-circle to bring her new talents back to ENH in her new role as a board member. [email]
---
Katrina Ricca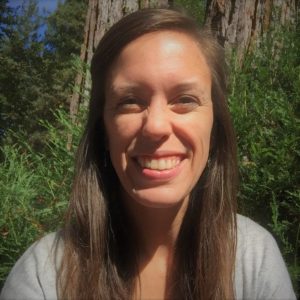 Katrina works with Avid4 Adventure providing exciting summer day camp experiences for kids around the Bay. While her focus is now on summer camps, in the past she worked at school-year outdoor education programs, including a couple years as Program Coordinator at Exploring New Horizons, Sempervirens. With a background in education and recreation, she's excited to work with ENH in another capacity as a board member, continuing to support a program that makes such an impact on those it touches. [email]
---
Safiyyah Abdul-Khabir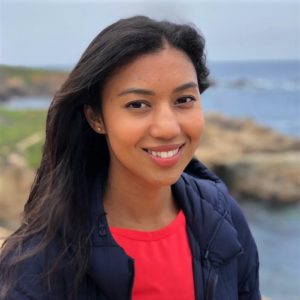 Safiyyah is a digital strategist for numerous organizations in the Bay Area and beyond. Prior to working in marketing, she taught abroad in rural China. She holds a M.S. and B.S. in Earth Systems from Stanford University. [email]
---