Joshua Lanam, Executive Director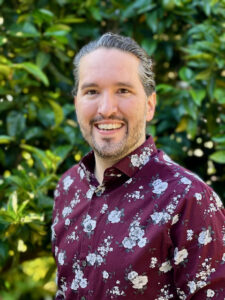 Josh has over twenty years of combined experience in the nonprofit, education, and private sectors. Most recently, he served seven years as the executive director at Vivace, a youth music education organization in Silicon Valley. Prior to joining Vivace, he led a supply chain management group and was responsible for $20-million annual revenue and expenses for a branch of a multinational corporation. In the education sector, Josh taught in urban and rural public schools in Ohio. Josh started his career in outdoor education—first as a summer camp counselor (camp name "Tenor"), then as a naturalist, supervisor, and board member. He grew up in Columbus, Ohio, and lives in Santa Cruz with his wife and dog. Josh is an avid gardener and birder, enjoys hiking and kayaking, and can often be found around a campfire. [email]
Anna Hardy, Finance & Administration Director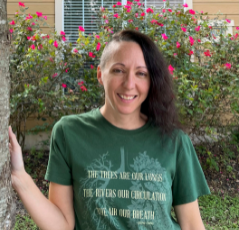 Anna Hardy has a degree in Business Management from Berklee College and over the past 25 years has managed nonprofit finance for a wide variety of organizations. She began her career in the entertainment industry but finds working with nonprofits to be much more rewarding. She prefers to work with organizations that have an immediate impact on the lives of young people and she's very excited to be joining ENH. In her free time she enjoys writing, music and spending time with her family. [email]
---
Board of Directors
Katherine Baird, President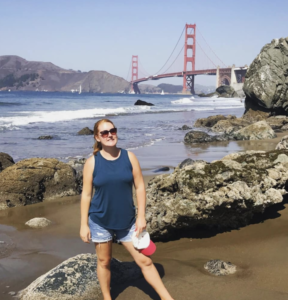 Kat works at UC Berkeley Haas School of Business, building student, faculty and industry engagement in sustainability and social impact. She previously worked at the public campaigns site Change.org and for an international women's rights fund, with a focus on community engagement, public campaigns and fundraising. Originally from England, Kat loves the California wilderness, hiking, backpacking and exploring as much as possible. She is excited that with ENH, kids from across the Bay Area are able to explore, enjoy and learn about this beautiful landscape. [email]
Emily Pelissier, Treasurer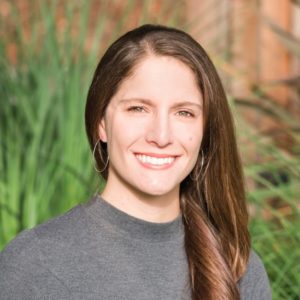 Emily works at the Berkeley Haas Center for Responsible Business, connecting students, businesses, and faculty to mobilize the positive potential of business to create a more responsible, resilient, and sustainable society. Previously, she served on the corporate partnerships and development team at Net Impact, a non-profit dedicated to mobilizing the next generation of sustainable business leaders. Emily is completing her MBA in Sustainable Solutions at Presidio Graduate School and has a B.A. in Environmental Studies and Business Administration from the University of Oregon. Originally from the Pacific Northwest, Emily grew up in the outdoors and has dedicated her life to conservation and environmental preservation. She believes strongly in the power of environmental education and draws inspiration from Jacques Cousteau's quote, "people protect what they love, they love what they understand, and they understand what they are taught".
Stanley Berrin, Secretary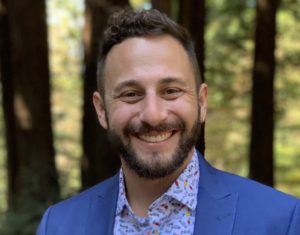 Stanley Berrin is a passionate advocate for and curator of meaningful experiential education for all ages. He has spent years honing his skills as a facilitator and educator, helping youth and young professionals turn experiences into concrete, life-long learning opportunities. His experience includes directing after school programs and summer camps in the SF Bay Area, travel education programs in Costa Rica, and sales throughout Northern California. He is currently earning his Master's of Science in Organizational Learning and Change through Northwestern University, and is completing a certificate program in Design Thinking for Organizational Effectiveness. He loves the outdoors, cooking, traveling internationally, and spending time with his partner Rebecca.
Lynn Lafayette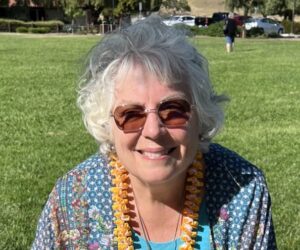 Lynn is a retired science teacher who spent 27 years in Milpitas Unified School District. Every year, Lynn worked hard to take multiple classes to ENH, including immense fundraising efforts to ensure every student was able to attend. The social and emotional impact ENH had on her students, in addition to the friendships they created with students from across the district, inspired her to join the board. Lynn has always instilled a sense of stewardship of the earth to her classes. Currently, Lynn supervises student teachers at Santa Clara University. In her free time, you will find her walking, quilting, or spending time with her family.
Alison Lercher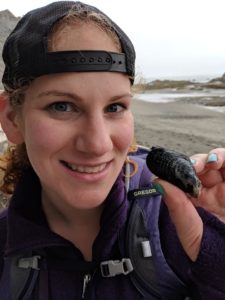 Alison brings with her a range of expertise – from program management to marketing to consulting and operations for Fortune 500 companies. Her enthusiasm for nature brought her from the Midwest to the Pacific Northwest and now to sunny California. Her passion for adventure has not steered her wrong yet, taking her all over the globe. She enjoys hikes with her rescue pup, scuba diving the world with her husband, and exploring new horizons whenever she gets the chance.
Christina Scott

Christina works for Dignity Health's Talent Acquisition team coordinating for two of its hospitals, Sequoia Hospital in Redwood City and Saint Francis Memorial Hospital in San Francisco. She has a background in customer service, recruitment, and social media marketing. She is currently attending Sonoma State University completing her Bachelor of Arts in both Philosophy Pre-Law and Psychology while studying to take the LSAT with plans to apply to law school. She has always wanted to work with a nonprofit and Exploring New Horizons was the perfect fit as she is passionate about education. Having attended private and public schools she is fully aware of the differences and that there aren't enough resources available for the students who need them most to share in the same opportunities as their peers. Christina is a Bay Area native that enjoys being in nature, music, reading, and working on a blog she hopes to launch soon.
Marty Chao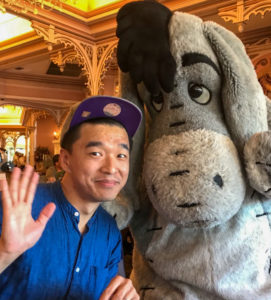 Marty is a legal professional with a passion for mentorship and coaching. In addition to ENH, Marty volunteers on other organizations that focus on lifting up the next generations. Although it has been many years since, Marty often reminisce about the science camp trip during 6th grade and hope to introduce the unplugged, experiential learning model to every student. In his spare time, Marty enjoys traveling with his family and chatting about Pokémon with his son.
Brooke Gutierrez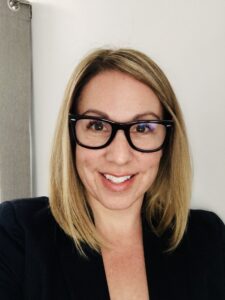 Brooke is an experienced Parks & Recreation Executive with a demonstrated talent for leveraging strengths in recreation, natural resource and environmental policy development, budget management, and personnel leadership to effectively administer high impact program development. When she isn't busy with her 3 kids, you'll find her hiking in Yosemite.
Matthew Polk

Matt has enjoyed a career growing brands, businesses and organization capabilities across a range of environments, from large consumer products corporations to scrappy start-ups and cause related non-profits. With a love for the outdoors, Matt enjoys the ease of access to so many great local hikes in the SF Bay Area. He has two school age boys with one who already made memories attending a 4-night ENH program with his school and the other who is excited to do so near the end of this school year.
Mary Maddux Smith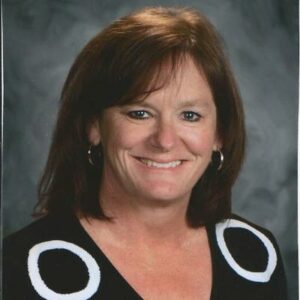 Mary Maddux Smith is a former Principal and Assistant Superintendent at Mount Diablo and Lafayette School Districts, where for 22 years she sent students to the Exploring New Horizons program. Mary is originally from a small town in Nebraska, and these days she can often be found visiting family and friends on the family ranch, as well as crisscrossing the country with her husband to visit their five kids and six grandchildren. Mary enjoys gardening, cooking, and working around her hundred-year-old Walnut Creek farmhouse.